"V8.TECH helps customers accelerate and adopt their digital journey with world-class design and security and compliance capabilities that excel in managed services."
Elaine Barth – Lead ISG Analyst with experience in technology ecosystems.

The evolution of digital innovations in Brazil has generated ruptures in traditional business models of companies. New technologies and digital transformation tools have helped organizations to accelerate their initiatives, adding other areas within the company and increasing the competitiveness of the business. Corporations that internalize innovation in their daily lives drive new solutions involving employees and consumers.

V8.TECH, through digital innovations, places the customer at the center of its actions. Regardless of the technology used, the result of digital transformation initiatives is to enable the best experience for customers, nurturing their loyalty and increasing their lifecycle with the brand. We understand that any transformation must go beyond technology, both in the configuration and in the organizational culture.
Implementation and Integration Services: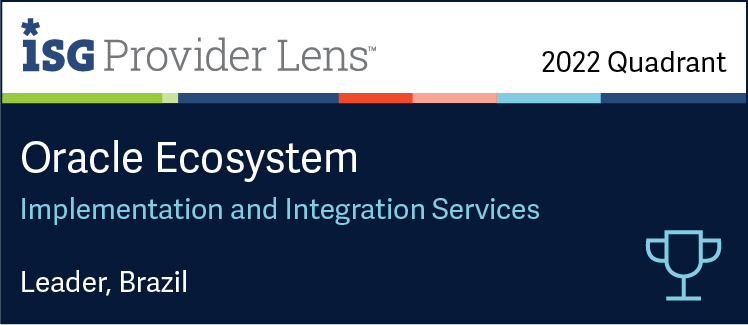 THE Implementation and integration Services quadrant assesses the ability of service providers to develop accelerators and components that drive the efficiency and quality of implementations.
Strong points:

Connected end-to-end capabilities:
THE V8.TECH provides consulting, architecture, project and service management services. It understands the business challenges of its customers, for the architecture model proposed in Oracle Cloud, modernizing applications, supporting changes in business processes and new digital services for its customers.

New go-to-market strategy:
THE V8.TECH redefined its strategy and operating model with the acquisition of Devires and Experior in 2022, complementing its portfolio with new services and products in analytics, big data, application development and CX.

Experienced Cloud Team:
THE V8.TECH has one of the largest teams of certified collaborators in Oracle Cloud, with extensive experience in projects in medium and large companies. The company has a robust talent retention and training program.

Migration accelerators:
THE V8.FastCloud is a framework jointly developed with Oracle and GoGlobal. The framework has 7 steps that accelerate the migration of client-server applications to Oracle Cloud.
Managed Services: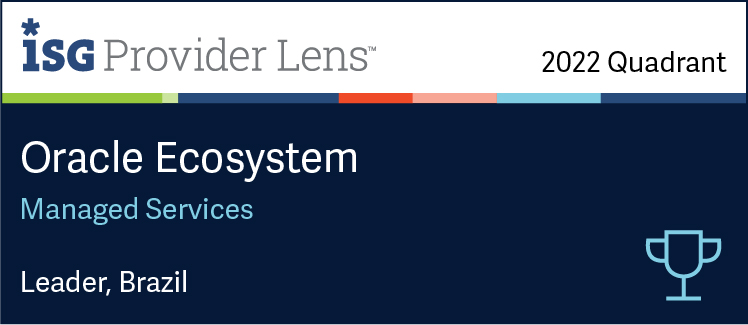 THE managed services quadrant reviews Oracle Cloud providers of managed services for applications and infrastructure.
Strong points:

Service delivery:
THE V8.TECH offers its cloud-managed services in a framework with performance, security, cost, business continuity and continuous monitoring management. Its processes and control are concerned with keeping the environments always up-to-date, optimized and with proactive action, minimizing the impacts of intercurrences.

High level of automation in managed servicess:
THE V8.TECH uses multiple productivity accelerators to simplify and streamline internal processes and reduce costs. They also use accelerated for continuous improvements with scheduled updates.

Compliance and security practices:
THE V8.TECH has a complete set of practices that follow a zero trust approach, providing intelligent security and compliance for complex public and private cloud environments. V8.Tech uses security tools from its technology partners such as Fortinet, Vmware, checkpoint, among others.

About the ISG Provider Lens™:
The Information Service Group (ISG) (Nasdaq: III) is a leading global technology research and consulting company. Reliable business partner for more than 700 customers, including more than 75 of the world's top 100 companies, ISG is committed to helping businesses, public sector organizations, and service and technology providers achieve operational excellence and faster growth.
The company specializes in digital transformation services including automation, cloud and data analytics; consultancy in the area of purchases; managed risk and governance services; network operator services; strategy and operations design; change management; market intelligence and technology research and analysis.

Founded in 2006, headquartered in Stamford, Connecticut, ISG employs more than 1,300 digitally-minded professionals operating in more than 20 countries – a global team known for their innovative thinking, market clout, deep world-class technology and research with analysis based on the industry's most comprehensive market data. For more information, visit www.isg-one.com.

To access the complete studies and visualization of the ISG quadrants, click here.