"V8.TECH's assessment services are focused on evolving brand maturity."
Mauricio Ohtani – ISG Analyst responsible for research and consulting business in Brazil and Latin America.

The evolution of digital innovations in Brazil has generated ruptures in traditional business models of companies. New technologies and digital transformation tools have helped organizations to accelerate their initiatives, adding other areas within the company and increasing the competitiveness of the business. Corporations that internalize innovation in their daily lives drive new solutions involving employees and consumers.

V8.TECH, through digital innovations, places the customer at the center of its actions. Regardless of the technology used, the result of digital transformation initiatives is to enable the best experience for customers, nurturing their loyalty and increasing their lifecycle with the brand. We understand that any transformation must go beyond technology, both in the configuration and in the organizational culture.

THE Business Consulting Services quadrant evaluates vendors with the ability to advise clients on different facets of the digital journey, including strategy, design, data, technology, organizational change management, operations, digital culture and innovation.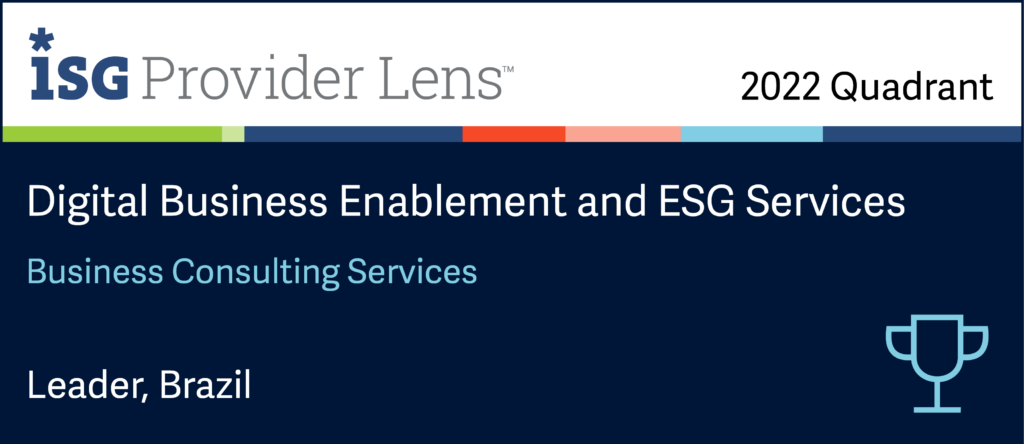 Strong points:
End-to-end competence: the V8.TECH has been growing and conquering customers in the Brazilian market through consulting offers that understand business challenges and find the best alternatives for transformation, as well as delivering execution and implementation services for the chosen options in the search for better performance and efficiency.

Digital transformation by modernizing environments:
companies that have defined their transformations through the modernization of their IT environments can count on the V8.TECH which evaluates legacy systems and architectures and the feasibility of migrating to the cloud, in addition to specialists distributed in squads who define, plan and execute eventual migrations in an agile way.

Data-driven actions:
THE V8.TECH developed skills in configuring platforms and implementing data-based views, applying performance tools such as OKRs and KPIs. To the V8.TECH, data, analytics and AI are key features offered in proofs of concept and should not be overlooked.

About the ISG Provider Lens™:
The Information Service Group (ISG) (Nasdaq: III) is a leading global technology research and consulting company. Reliable business partner for more than 700 customers, including more than 75 of the world's top 100 companies, ISG is committed to helping businesses, public sector organizations, and service and technology providers achieve operational excellence and faster growth.
The company specializes in digital transformation services including automation, cloud and data analytics; consultancy in the area of purchases; managed risk and governance services; network operator services; strategy and operations design; change management; market intelligence and technology research and analysis.

Founded in 2006, headquartered in Stamford, Connecticut, ISG employs more than 1,300 digitally-minded professionals operating in more than 20 countries – a global team known for their innovative thinking, market clout, deep world-class technology and research with analysis based on the industry's most comprehensive market data. For more information, visit www.isg-one.com.

To access the complete study and visualization of the ISG quadrant, click here.